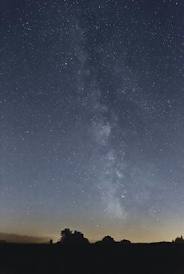 I believe there is an energy that connects everything in a spirit of love; that favors forgiveness, connection, truth friendship, collaboration and peace. I am not tied to the name of that energy and I am less inclined to provide a label. I access this energy as often as I can - consciously through yoga, study, prayer, meditation, and participating in community and church. I also access it more un/sub-consciously through remembrance, my family, friends (even on Facebook), nature, housework, work-work, cooking, and even internet browsing. When I forget that it's there - I'm more likely to feel scared, angry, resentful, small, broken. My soul is a soul that calls myself to let go, open up, and be present to the Spiritual Energy I feel privileged to know.
I often think how easy it is to be submerged, immersed in a loving spirit, but then I forget and feel pain - but, then I remember. It's this constant, consistent remembering and returning that brings me an incredible feeling of Joy.
I believe in the power of this Joy. I know that this joy is what the world needs, what humanity needs, what I need.
May we all be willing to give up what we may want for what we truly need. May I.